"All your children shall be taught by the Lord, and great shall be the peace of your children." Isaiah 54:13 ESV
Trailhead Kids engages children up to 5th grade weekly with the life-changing hope of the gospel in fun and creative ways. For middle school ages, please click here Youth. For high school ages, please click here Students.
Trailhead Kids is not child care - it is gospel-centered ministry. This ministry exists to show kids how great our God is and how much he loves them!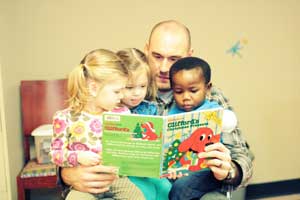 We use a "check-in" service to make sure our kids are safe and secure. Make sure to stop by the Trailhead Kids station, on the right side of the long bar in the lobby, to check your child in.
We encourage you to worship together as a family during the first part of the service. After the worship, there is a time for you to take your children back to the Trailhead Kids area, where you can pick them up after service.
If you have any questions about Trailhead Kids, please contact Carla Johnson.